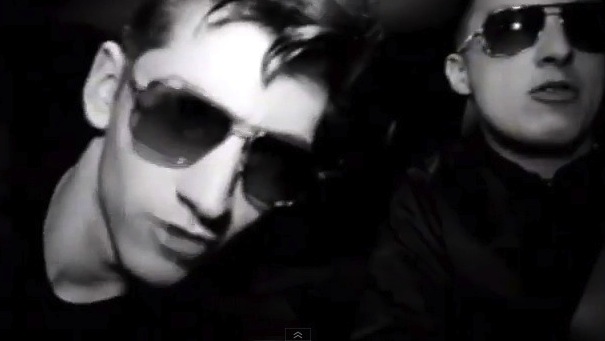 This track just showed up out of nowhere last week, a stand-alone single that appeared on YouTube and iTunes and instantly lodged itself in my head on an endless loop.  It's full of the group's musical and lyrical trademarks, little half-steps of ascending melody, internal rhymes and crystal-clear snapshot images.  The words wind around pulsing guitars and bass, and the falsetto harmonies that back up Alex Turner's carefully measured vocals seal the deal…  It's full of dissatisfaction and mixed messages and desire: a song tailor-made for late nights and bleary mornings after.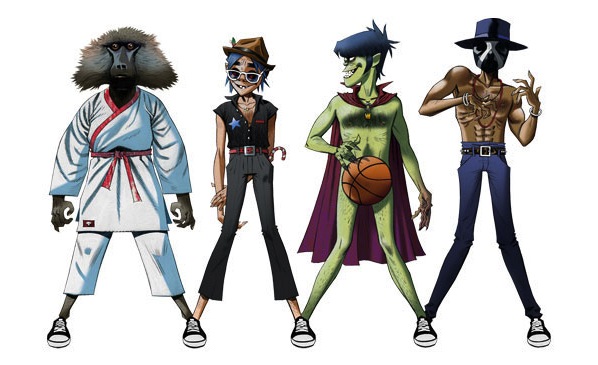 Gorillaz/André 3000/James Murphy- DoYaThing
Released as a promotional tool for Converse sneakers, this installment in the shoe companies' "3 Artists, 1 Song" initiative teams Damon Albarn and Jamie Hewlitt's band of mischevious cartoon characters with the star MC from Outkast and the man behind LCD Soundsystem, and what ensues is a strange mix of sounds and impulses.  It begins sounding like a typical hip-hop infused Gorillaz song, all spoken-sung vocals and blooping computerized beats and squinky keyboard tones.  Then, after the second verse, the tune takes a sharp left turn and André 3000 drops in, doing his best Lothario/soulman croon.  After a few measures of that, the beat strips down to simple beeps and thumps, the sing-song melody transitions into hyperspeed stream-of-consciousness rapping, and for the next minute or so, the momentum holds steady somewhere between frenzied and stress-inducing.  That's followed by a quick reprise of the secondary melody from earlier, and then, the song cuts off abruptly…  At least, that's what happens if you're listening to the edited version that's currently getting airplay.
On the other hand, if you track down the full-length 13 minute version of the track, what follows is a full-on freak out.  Andre proceeds to launch into a free-associating self-aggrandizement that's punctuated with shrieks and yelps, the rhythm track gets dirtier and noisier, the synth tones pulse and distort and swell, and it builds up to a frenetic dance party of noise and disjointed chattering, before dropping down into a brief epilogue of echoing vocals and modernist classical tones.  (And at that point, Murphy's contributions to the whole affair become immediately apparent.)
So, though made of the same material, the two releases are completely different listening experiences.  The radio edit is a fantastically odd, somewhat whiplash-inducing little single.  And the full version takes these three disparate artists, and gives them the space to fuse all their wildest impulses into one epic piece.  It's two distinct versions of one song, achieving two different goals, and they're both pretty damn cool.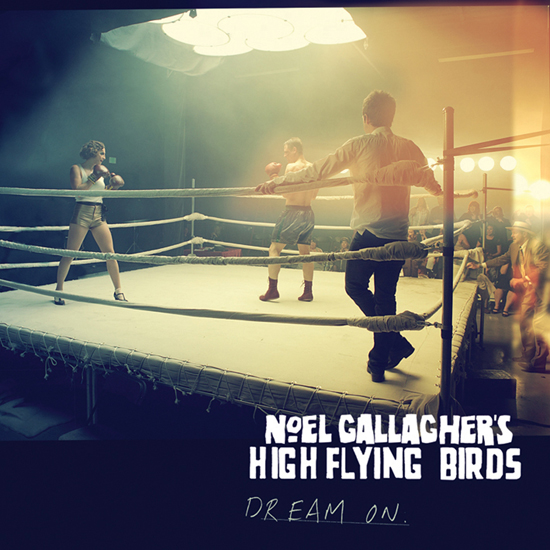 Noel Gallagher and Amorphous Androgynous- Shoot A Hole Into The Sun
The first track to emerge from the collaboration between Noel Gallagher (late of Oasis) and Amorphous Androgynous (née Future Sound Of London) is a quasi-remix of Noel's solo track "If I Had A Gun".  It's a strange meandering beast, with dubby echo effects, thundering drums, hammond organ stabs, and vocal samples that twist back and forth for seven minutes, winding around themselves endlessly.  Elements of the track disappear and then resurface, details emerge and fade away, and then, around six minutes in, a new snatch of melody bursts free and the entire track launches skyward as an alien gospel chorus hails the coming rapture.  It's psychedelic in all the best ways, strange and free-form without any pretense or forcedness; the sound of a worldly-wise Beatles acolyte and a couple Syd Barrett-obsessed electronic musicians jamming their way toward outer space.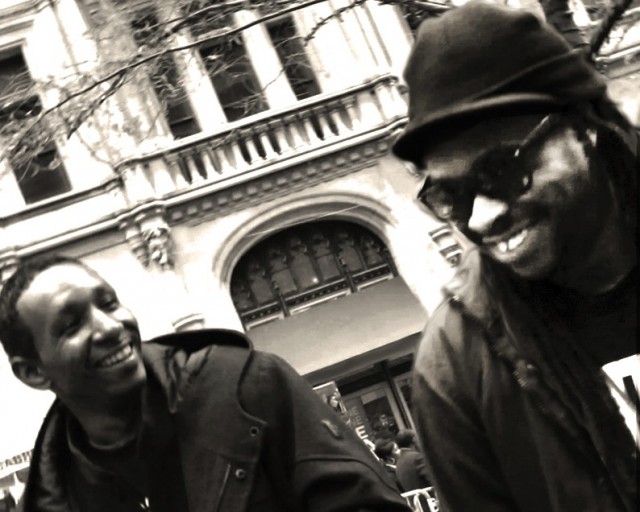 Evitan (Dres and Jarobi)- P.T.I. (Occupy Wall Street)
This new single from two of NYC's original Native Tongues rappers (Dres from Black Sheep and Jarobi from A Tribe Called Quest) is a searing groove filled with topical lyrics, wailing electric guitar lines and booming drum loops.  It's a surprisingly blunt sound from a couple artists more associated with the jazz-inflected upbeat approach of early 90s hip-hop, but it's all the more effective for it; the rapid-fire syllables and thunder of the kicks and snares fit perfectly with the lyrics decrying the corruption and class warfare of modern society.  It's a hard-hitting track that affirms the continued vitality of these two revered MCs, and reminds us of how powerful hip-hop can be when it addresses crucial issues.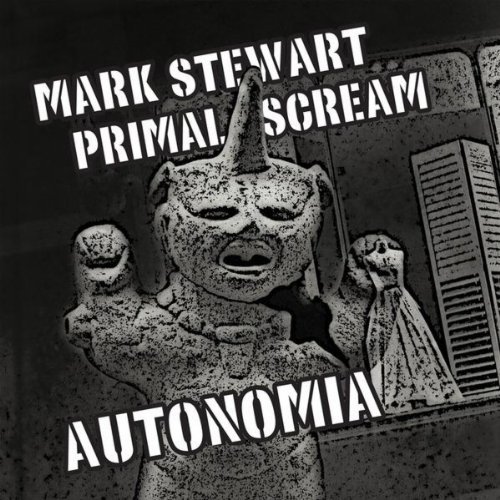 Mark Stewart vs. Primal Scream- Autonomia
Mark Stewart (former mastermind of The Pop Group and renowned agit-rock provocateur) has teamed with Bobby Gillespie's band of insane musical road warriors for this new single, and they've achieved exactly what I wanted from that combination: a political screed with a shout-along refrain, full of sloganeering and sirens and swaggering guitar licks and clattering drums.  The EP contains some remixes that clean things up and take the tune into more club-friendly territory, but while those are interesting, the original version is the essential one– it's instantly familiar, thoroughly exciting, and a perfectly danceable call-to-arms.  Hell yeah.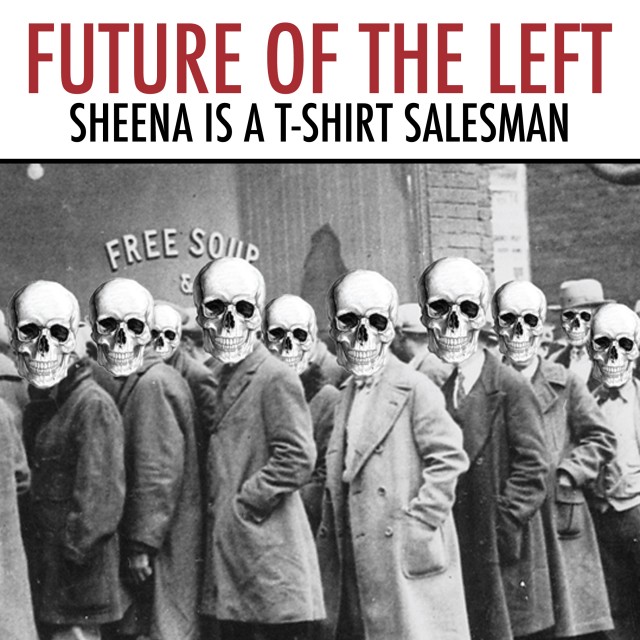 Future Of The Left- Sheena Is A T-Shirt Salesman
As samplers from upcoming albums go, this one seems to me to hit all the right buttons.  In fact, it seems to hit EVERYTHING, full speed, without reserve or caution or a sense of mortality.  From the opening notes, it's a straight-ahead assault of frantic drumming and thrashing guitars and yelping shrieking vocals, and it continues like that for just over two minutes of cathartic attack, wrapped in lyrics full of vitriol and non sequitur.  It wraps a verse-chorus-bridge melody in a squall of hysteria so intense that you nearly miss how catchy it really is.  It goes vroomYEEEAAAAAAAAAAAAAthumpthumpRAAAARRkapowthump (more or less) and never so much as pauses for breath.  It steps up, makes serious noise, spits out some words, and gets offstage before anyone can even tell quite what's happening.  And I adore it, even as my mind struggles to process it all.  Future Of The Left have returned with another blast of punk as it ought to be: energized, furious, and nonsensically passionate.
Arctic Monkeys' "R U Mine" is now available for purchase on iTunes.  The radio edit of Gorillaz' "DoYaThing" is available for free download at the Converse website, and the full version is due for release soon on gorillaz.com.  The Noel Gallagher/Amorphous Androgynous track will be released on March 20th, as the b-side to Noel's "Dream On" single.  Evitan's "P.T.I." is scheduled for release on their forthcoming full-length album, but the video can be found now on youtube.  The Mark Stewart/Primal Scream EP is available for download from Amazon.  And Future Of The Left's "Sheena" single will soon be available to buy from their store at the Xtra Mile Recordings site.