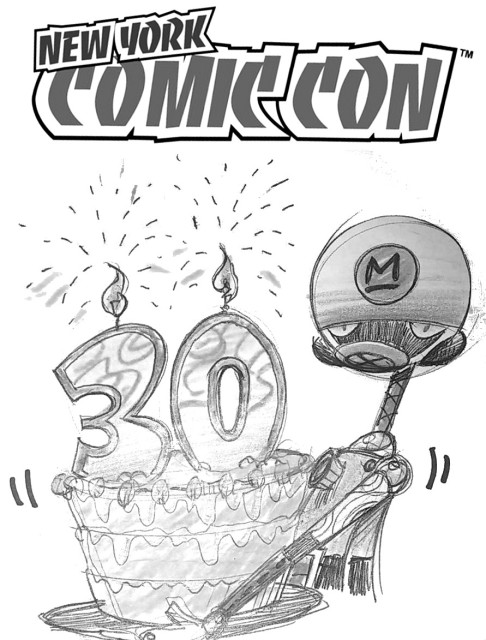 FOR IMMEDIATE RELEASE
Depth Of Field Magazine proudly presents "Hip-Hop And Comics: Cultures Combining" at New York Comic Con 2016!

this program brings together comic creators, visual artists, and musical luminaries to discuss the ties between these two creative cultures
On Friday, October 7th, at 6:45pm, Depth Of Field Magazine's Hip-Hop And Comics: Cultures Combining program will celebrate its fifth anniversary as part of New York Comic Con's programming, with an all-star panel discussion and an expanded visual presentation. This session will look at how comic books and Hip-Hop have grown from modest origins to achieve global impact, how they have intersected and cross-pollinated, and how they have encompassed, incorporated, and inspired other aspects of popular culture, including fashion design, graffiti and street art, dance, martial arts film, animation, and other related expressive forms.
Patrick Reed (editor of Depth Of Field Magazine) will moderate, and panelists include:
Large Professor

(legendary MC, producer, remixer, and DJ)

Jean Grae

(MC, producer, vocalist, actor)

Sonny Cheeba

(MC, ½ of groundbreaking Hip-Hop duo Camp Lo)

Likwuid Stylez

(MC, DJ, producer)

Vita Ayala

(writer, creator of Black Mask's

Our Work Fills The Pews

)

Eric Orr

(visual artist, graphic designer, creator of

Rappin' Max Robot

)

7L and Esoteric

(DJ/producer duo, 2/3 of

Czarface

)

Adam Wallenta

(MC, illustrator, comic creator)
…And other special guests.
This year's panel also marks the 30th Anniversary of Eric Orr's Rappin' Max Robot (the first-ever Hip-Hop comic book). Orr will be offering a signed 30th Anniversary Max Robot commemorative poster for sale, as well as a signed/numbered Anniversary sketchbook.
The panel runs one hour, and will take place in Room 1A10 of the Jacob Javits Convention Center. New York Comic Con 2016 takes place from October 6th-9th. For updates or inquires on the Hip-Hop And Comics programming, please check www.depthoffieldmagazine.com or @DJPatrickAReed/@depthzine on Twitter.
# # #